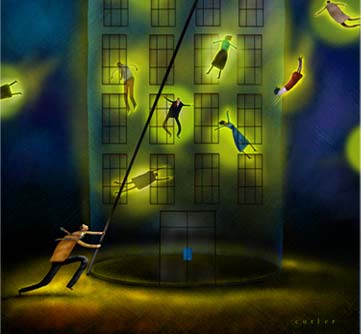 The Power of Engagement:
Gaining Customer Intimacy, Influence & Inspiration

The 2006 North America CMO Summit proved to be a tremendous success, with top marketers from around the world coming together in San Francisco to share, debate and discuss the challenges and rewards of engaging with their customers. Dynamic and engaging sessions and presentations were delivered by marketing executives such as Karen Durkin, SVP of Communications & Brand Strategy; Julie Robertson, SVP of Marketing for Feld Entertainment (including the Ringling Brothers and Disney on Ice franchises); Nam Vo, VP of Marketing, Cardinal Health; Jeff Hazylett, CMO of Eastman Kodak; Chris Maloney, CMO of Scottrade; and many more. Lively discussion and dynamic presentations continued throughout the day as marketers navigated the sometimes rocky terrain of customer engagement.The opening keynote address by Lenovo CMO, Deepak Advani, provided the key challenge for marketers at the 2006 Summit: Reach beyond the building of a brand and take challenges and risks to reach, engage and retain your customers in ways that might have once been thought to be too risky.